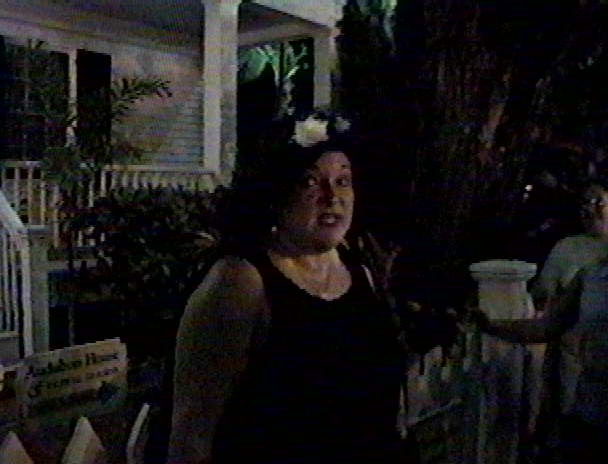 Darlene tells of the story of the Geiger's home, which is called "The Audubon House". Captain John Hurling Geiger, Harbor Pilot and Master Wrecker of Key West. Much of his success was at the disasters of others. As a Master Wrecker, he would help those who would wreck upon the shoreline of Key West. Possession of those wrecks would be his payment.
Captain Geiger's success was short lived. Most of his children died in that house. Mostly of Yellow Fever and one died from a fall from a nut tree in front of the house. In the back of the house, their is a stone walkway, which is the burial ground for those children.
Darlene tells the story of another resident of the house, a hermit called Willy. Willy would not leave the house, he would not leave his room, in fact, during dinner time, he would hurl a basket over the front window, where servants would load his Breakfast, his lunch, and dinner into the basket. Willy also died in that room, also.